Sawyer Technical Materials
High Purity Single Crystal Quartz
We are a northeast Ohio company that supplies high purity single crystal quartz for electronic and optical applications and provides high precision grinding and waterjet services for processing specialty metals and materials. Our two operating divisions are well recognized in their respective industries.
Our success is tied to our shared core values of:
QUALITY POLICY & OBJECTIVES
We are committed to continually improving our products and services, ensuring customer satisfaction and meeting on-time delivery promises. We strive to comply with all customer, regulatory and statutory requirements.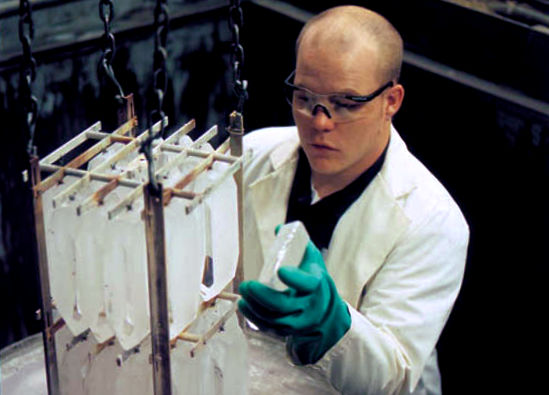 QUALITY CONTROL & INSPECTION
We recognize that our technically advanced customer base has ever increasing quality demands. Consequently, we provide our operators and inspectors with sophisticated inspection equipment that is routinely calibrated and registered to national standards. Not only are these tools used at final inspection, but more importantly, they are used throughout the production process, ensuring "quality in, quality out".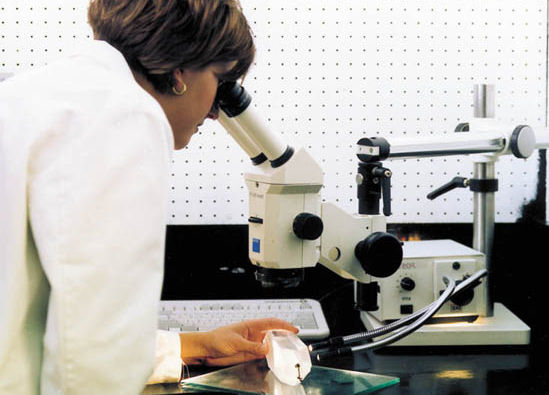 QUALITY IN DETAIL
Sawyer's single crystal quartz is inspected in accordance with the grading system and the specification limits set forth in the international standard IEC 60758 for quartz. The figures of merit for material quality are infrared absorbance (alpha), inclusion density and etch channel density. Orientation is verified by X-ray diffraction. Our material is RoHS and REACH compliant.